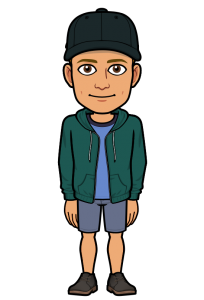 Gideon Burrows is an award winning author of novels and non-fiction books that aim to make you uncomfortable, allow you recover, and then make you feel completely refreshed.
Or else guilty. Or exhilarated. Or maybe a combination of these things.
Like taking a cold shower.
His near future novels, including Future Shop and Portico, tackle the challenging world of the near future: how social media, the metaverse, virtual reality, multi-player games and more may be sending us to hell. You'll never let your kids on the internet again.
His contemporary novels, including The Illustrator's Daughter and The Spiral, are about families and individuals in difficult situations: whether facing brake-ups, illness, prejudice, mental health breakdown or domestic violence. Through challenging our fundamental believes and values, he aims to make every reader think about their own comfortable lives.
As G D Burrows, he writes action fiction about ninjas. Awesome ninjas, who wear cool ninja gowns, have high tech ninja weapons, and take on the bad guys with their super martial arts skills and techniques. Think James Bond or Jack Reacher – but in full ninja garb, and based in London's East End. That kind of thing.
Gideon is really interested in the future and new technology, as well as science and rationalism. He's written two non-fiction books on the metaverse, and three books on cancer, including This Book Won't Cure Your Cancer, challenging society's assumptions when it comes to the disease.
He trained as a journalist and spent 10 years writing for major UK newspapers and magazines, and then running a copywriting agency.
Gideon is married, lives in east London with three children, and hundreds of worms. He's a keen cyclist, a qualified cycle mechanic and his home office is Pret a Manger.
He loves travelling on trains, eating Indian and Chinese food, and might actually be a ninja at night.
Like everyone else in the world, he drinks lots of coffee and loves the smell of new, unsullied stationery.
Gideon loves giving stuff away.
You'll always find something free at his website, www.gideon-burrows.com, where you can also join his Reader's Club.