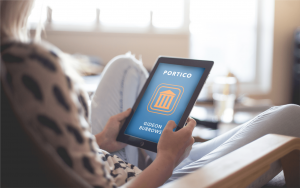 Most of my books are in e.book format, as well as in paperback and some are in hardback too.
Please don't be put off by reading on an electronic device: whether you're on tablet, Kindle, PC, Mac or even your mobile phone. Whatever operating system you're running, my e.books will work on it.
If you've not read an e.book before, it's really easy. And you'll almost always get books cheaper if you do.
Sometimes your device will already have a built in e.reader – like on a Kindle or iBooks on a Mac.
Sometimes you might have to download a free e.reader for your device, but again it's really easy.
Any book you buy from this website will come with the offer to download the free BookFunnel app, which is an e.reader for any device, and makes it super easy to get my books onto your device.
If you'd prefer to pick your own e.reader app, here's some other suggestions. All of them will allow you to read my e.books.
Good luck, and if you have any problems, please don't hesitate to drop me a line.