Your Book Completed → Your Book for Sale
Within days!
£300 flat fee. Satisfaction guaranteed.
All copyright and royalties are yours, forever !!!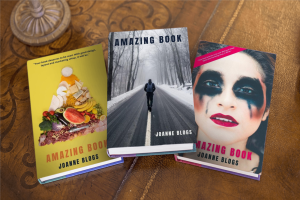 Have you finished your novel or non-fiction book, but don't know where to go next?
Are you confused about how to lay it out so it looks great?
How to publish it as a quality paperback, hardback and ebook?
How to publish in on Amazon and other bookstores?
Have you thought properly about cover design?
And what you'll say on the back of your book?
I can help.
Scroll down for reviews from happy customers.
Ready to go? Pay your 20% deposit now.
Dear Hard Working Writer,
Firstly, congratulations. You are an author!
You've spend months, maybe even years, perfecting your awesome book. And you're ready to publish. You've done the hardest part.
Now, let's make sure that all the love and effort you've put into that book isn't wasted.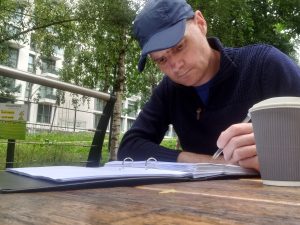 My name is Gideon Burrows.
I'm a successful independently published author. That means, I write my own books, and I publish and sell them online in ebook, paperback and hardback form, to earn a decent profit.
I've spent years not only honing my writing craft, but learning the intricacies of publishing platforms like Amazon, Draft2Digital, Google Books and Kobo.
Anyone can learn this stuff, but it takes month and months, if not years to make it work for you.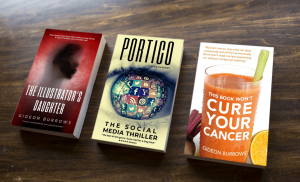 And to have your book looking fantastic, and selling well, you may also need to buy expensive software for laying out your book, cover design, and gathering intelligence about the categories and keywords your ideal readers will be searching for, and where your book should be place.
You will have to switch from passionate writer, into designer, layout geek and marketing expert to get your book sold and read.
I know you just want to get on with the next book.
So, instead let me help you get your book finished and selling.
I'll make your book look fantastic (Goodbye Microsoft Word!!), both inside and out. And I'll help you write the back cover blurb, and your online marketing pages to get your book noticed.
I'll help you to publish on Amazon, in both ebook and paperback form, and if you wish, you can make your paperback available to order in bookshops all over the world.
I have the knowledge and the skills to get your book published and read, so you can quickly get on with writing your next masterpiece. And I guarantee a flat fee of just £300.
Every penny of royalty, from every book sold, whenever or wherever it does, belongs entirely to you.
Why struggle with weeks of learning Amazon and its algorithms, only to see poor sales?
As long as your book is properly proofread and ready to be turned into a book, I'll do the rest.
I've published fourteen of my own books across digital and paperback and hardback platforms, and have worked with numerous authors to help them publish books for themselves.
I may not be able to guarantee your sales, but I can guarantee your satisfaction with my work.
If you're not happy with what we produce together, we'll keep working until you are!
Gideon Burrows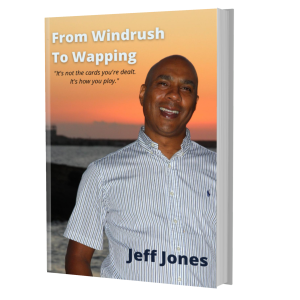 "Gideon turned my biography text into a fully laid out book, created the cover, and helped me set up an Amazon KDP account, my categories and my keywords. I couldn't be happier with the work, and am so proud to have published my book. Without Gideon's help, that book would still be on my desktop, and not read by anyone. He really gave me the drive to go forward and get it into print."
Jeffrey Jones
Here's what you get for your £300 flat fee, guaranteed:
Your proofread novel or non-fiction title published in both ebook and print version within DAYS!
Published on Amazon all over the world, on YOUR personal account
All royalties are entirely your own, forever
Complete layout of your book, according to YOUR wishes
Basic book cover design for ebook and paperback, or advice and recommendations for ready made covers, or expert cover designers
Expert help to select your Amazon keywords and categories to promote sales and increase Amazon chart position
Expert help to write your back cover blurb and Amazon book description
Expert help to ensure you price your book at the right level, to get as many readers as you can, without sacrificing income
One set of proofing changes, after you're received your first author copy (two hours)
Two mock-ups of your book, for marketing
Imagine you book finished on sale on Amazon
this time next week in both paperback and ebook?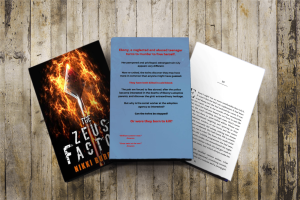 "I'm delighted to have worked with Gideon on both my first and second novels. He really knows the business of independent publishing, and helped to fill the gaps in my knowledge and skill to create novels that really sell. With the confidence boost his help has given me, I'm already onto my third novel, because my first two were out of the door far quicker than they otherwise would have been. Highly recommended."
N.J.McC.
If you have a fully proofread novel, autobiography, non-fiction title, poetry or something else, you can get started today.
Interested in booking my service? Feel free to drop me a line.
Or if you really are ready to go, all I need is a 20% deposit here.
I very much look forward to working with you,
Gideon Burrows
Author and independent publisher
Not only but also…
Proofreading: Proofreading should always take place before your book is laid out. I strongly advise you have two full proofreads by people not familiar with your book. The second should take place after the first changes have been made. I can recommend professional proofreads for you as part of your package*. If you want me to proofread for you, I charge £20 per 1,000 words.
Go Wide: I'll also set up your title on Draft2Digital (reaching dozens of alternative ebook and paperback platforms like Apple Books, Barnes and Noble and Scribd ), Kobo books and Google Books.
£100
Press release: I'll write a killer press release for your book, and suggest publications, websites and bloggers to send it to.
£50
Design: Further images/adverts for promotion on Facebook, Instagram and other social.
£30 per advert
*After initial set up and first two hour allowance for post-layup proofing changes, I charge additional changes at £20 per hour. Please note: Draft2Digital only allows new uploads for your paperback books every three months, unless you pay extra.