The professional proofreading you need to finally finish your book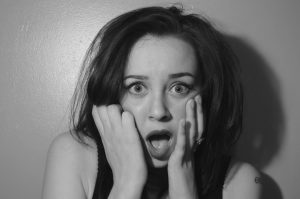 Have you ever been as pleased as punch to finally finish your book, had it printed, and – argh! – there is a mistake on the first page! On the last page!
Or on the cover!
Perhaps you've spelled something wrong throughout, got your US and UK spelling mixed up, or have been inconsistent with your speech marks or hyphens?
Or maybe you're just so exhausted from writing, turning to proofing is just too much to handle?
You've heard it again and again. You must get your book proofread before you send it to print.
But that means more than giving it to your gran to look over, or to your kid even though they've just got top marks for their English.
Don't take the risk. Get the best results from all that hard work.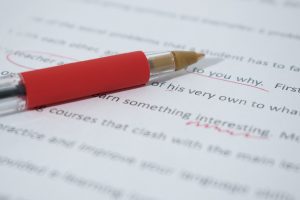 Get your book proofread properly!
Gideon Burrows has been a professional writer all of his life. He is an author of 15 books, including the award winning futuristic thriller Portico and the game-changing non-fiction Men Can Do It: The real reason dads don't do childcare. His books have been translated into a number of languages, and his work has appeared in magazines and publications across the UK, including The Guardian, The New Statesman, and The Times.
He has worked as a copywriter, editorial consultant and proofreader for 20 years, including for some of the UK's biggest charities like Cancer Research UK, Macmillan Cancer Support, Christian Aid and The Scout Association.
Gideon has the experience, professionalism and eye for detail you need to produce a quality book, that keeps your readers focussed on the content and not spelling mistakes and inconsistencies.
No formulas. No quick fixes. No sly outsourcing. Just a quality one-to-one service.
Your professional proofread will identify:
Spelling mistakes
Grammatical mistakes (where unintended)
Syntax and punctuation issues (commas, hyphens, brackets, etc.)
Inconsistencies in layout, spelling, capitalisation, etc.
Dialogue indicators (quotation marks, etc.)
Fact check
Chronology check
Proper noun check and consistency
Plot/structure consistency (you did mention that gun in scene two, didn't you?)
Repeated phrases, lines
Overused and redundant words
Indirect language (where unintended)
Working with your style sheet, or tailoring one to your book
And much more…
My service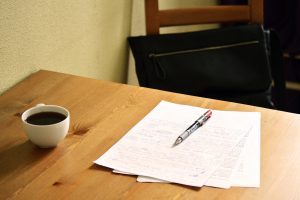 There is no quick fix for proofreading. It requires an eagle eye, patience and an overview of your whole work at the same time.
I always print out your work, turn off my computer, my mobile and any distractions. This is the very best way to get a thorough and accurate proofread done.
I promise transparent, honest and professional proofreading, at a price that reflects the quality of the service you'll receive.
Pricing
On-page only proofreading and markup – £15 per 1,000 words* + postage
I print off your work in full, and make proofing marks, suggestions and edits on the page in pen using a mix of traditional proofreading marks and my own comments. I then send the whole package to you, by Royal Mail recorded delivery.
On-page, plus markup in Word – £20 per 1,000 words*
As above, but after I have made marks on-page, these are transferred to your original document as tracked changes. You are then able to quickly and easily accept or reject my changes and comments. I will supply my marked-up copy only if you require it.
On-page, plus markup in Word, plus AI assisted proofreading – £30 per 1,000 words*
As above, but once I have marked up your manuscript, I will run it through an artificial intelligence author writing tool called ProWriting Aid. I own the costly professional version. It is the fussiest and most annoying programme in the world, but does pick up things the human brain just can't spot. Applying ProWriting Aid to your work requires careful judgement about its recommendations (you don't want your writing to sound like a robot) and a lot of patience, hence the extra charge. But it really can be worth it.
*I may need to quote higher for very technical books, or for deep historical novels, that require a lot of fact checking.
Please drop me a line to discuss your needs, preferably with a finished manuscript, so I can quote you accurately.