Join The B-Team!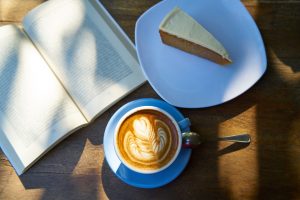 I'm delighted you've found this page, and feel that what I am about to offer you is too good to turn down.
I'd like to invite you to consider becoming part of my B-Team.
For every book I write, I send out FREE copies to a large handful of readers as e.books, to read on their own devices.
It's called Beta Reading. You'll receive your copy either ahead of the widespread publication of the book, or very early on in a new book's official release.
And you won't pay a penny.

Why would I send you a FREE copy of my book?
The answer is simple. I'd like your feedback.
If you're here already, I know you love reading and you love reading new books. With any luck, you also love talking about books, telling other people about books, and chatting with authors and others about books.
If you became a member of my B-Team, you would have no obligations whatsoever to read any books I send you. But I'd love you to, and I'd also invite you to take some other actions.

As a Beta Reader I'd love you to:
Read the FREE e.book I send you;
Contact me with your thoughts about the book, whether you like the story, what you loved about the book, and what you didn't like;
Tell your friends, post on social media, tell others about the book, including whether you liked it or not;
Consider leaving a review of the book on Amazon, Goodreads or any other book lovers' platform where you might leave a book review;
Let me know of any latent spelling mistakes, proofing errors or inconsistencies you find. I have my books professionally edited and proofed, but errors always get through. Beta Readers help me to correct these sneaky errors in the book's early stages.
Once again, there is no obligation to do any of these things. But I do hope you will consider them.
Your only obligation is to NOT share the book file with anyone else. E.books are vulnerable to being 'bootlegged' which is not only illegal, but prevents me from gaining from my intellectual property. That means I don't get paid, and can't write more books which I hope my readers will like.

How do I get involved?
For each of the books I write, I'll try to pick the handful or so of the readers who are most likely to read the genre in which the book is written.
Below, you can mark your most favoured genre from those I'm most likely to write. You can also use a free space to tell me the kind of books you've liked in the past from any authors, and the kind of books you tend to read.
This will ensure you only get a Beta Read you're likely to be interested in. There's no point in my sending you a young adult book, if you're only interested in sweary, dark, futuristic fantasy.
If there are more Beta Readers interested in a genre than I need, then I'll pick the readers at random. A positive or negative review will NEVER influence whether you're selected to receive another Beta Read from me.
Thank you very much for considering being part of my B-Team!
Please complete the form below to get started. I will never share your data with anyone else.
Thanks,
Gideon Burrows
---