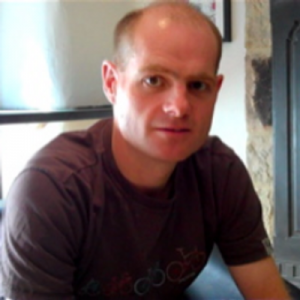 Thank you so much for your order.
If you have bought an e.book, please check your email. It will come from Payhip and will contain a 'Download Now' button that will allow you to get the book onto your device immediately. If it hasn't arrived in the next two or three minutes, please check your junk mail.
For most books, you'll also get an email from BookFunnel. They have a great system for delivering e.books, and a fantastic helpdesk. I have invested in both systems, to ensure you get the best experience.
Buying from this website makes a concrete difference to me: you are supporting me and my writing directly, rather than via a large publishing house, a book distributor, or one of the huge conglomerates.
While all of my books are available on those platforms, the royalty I get from them is tiny compared with selling directly here to my valued readers.
Your buying here enables me to make a living from my writing, to choose my own pathway and to write what I want, not what the publisher demands.
I hope it serves you better too. We get to interact with each other directly, I can find out what you like and don't like about my books, and what you'd like to see more of.
And if you'd like to get into writing yourself, I'm always delighted to point aspiring writers in the right direction.
Once you have received and read your book, I would be delighted if you would please write a review on any of the book review platforms you use: whether it be Amazon, Goodreads or simply sharing your views with your friends and on your social networks.
For a small independent writer, word of mouth and personal recommendations are the very best way to increase my readership. Meaning more readers enjoying my work.
I'd be so grateful if you would consider leaving a review..
I hope you will stay with me and my writing. If you have not done so yet, I'd love you to join my mailing list.
I'll send you a free book, Future Shop as a thank you.
You'll find all the details below.
Once again, thank you for your support. I hope you enjoy the book.
Gideon Burrows



Rosa Bodran is in a rush as usual.
The ferocious weather is doing everything it can to prevent her getting on with her day.
A strange man offers her a virtual reality shopping experience, guaranteeing it will be quicker, easier, and cheaper than her usual family shop.
It'll mean she can pick up her kids on time, despite the freezing hail and wind.
But all is not as it seems.
Futuristic shopping might not be the solution to Rosa's problems.
It could put everything she cares for at risk.
Dive into this futuristic thriller, and face some of the deepest question about what you want your own future to look like.
From the award winning author of Portico and The Illustrator's Daughter, comes a book that shows this challenging writer at the cutting edge of what he does.
Also available in ebook and paperback from all good bookstores.
Click here for Kobo, Barnes and Noble, GooglePlay and AppleBooks.