Portico: Your signed copy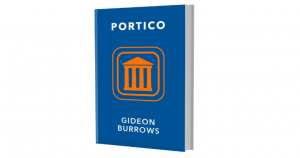 Thank you so much for taking the offer of a signed copy of Portico. I'm delighted to have your interest and support.
Please send me an email with the following information, and I'll get your book out to you as soon as it is ready.
Email: gideon@ngomedia.org.uk
The email address you used to pay, through Paypal or Payhip
The name to which you wish me to dedicate the book
Any particular message you would like me to add?
The address to which the book should be sent
These details have also been sent to your email address. Just click the 'Download Now' button at the top of the email.
Thanks so much.
Gideon Burrows
P.S. If you haven't done so yet, please do take the opportunity to get a free e.book from me, and join my mailing list by clicking here.
---