Your Life In The Metaverse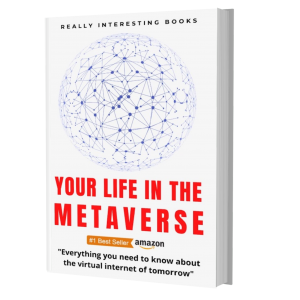 Imagine a world where you pull on a headset, and everything you need is right there – in full, 3D virtual reality.
Whether shopping, working, or playing a sport, contacting your friends or visiting a museum, you can do it all sitting right where you are, and it will look and feel almost like you're doing it for real.
Welcome to the metaverse.
Please buy the E.BOOK directly from the author for just £5.49 now!
From the award winning writer Gideon Burrows comes this easy to understand guide to everything you need to know about the metaverse.
You may have heard the word, but you may not yet know that the metaverse will affect every part of you and your family's life: from the ways you learn and work, to how you play, socialize, explore, communicate and relax.
Facebook's Mark Zuckerberg changed the name of his company to Meta, saying that his social media too was now a metaverse platform. He's recruiting 10,000 new programmers to work on virtual reality experiences alone.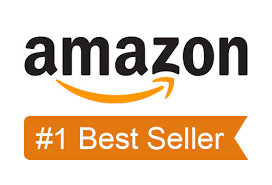 For nearly thirty years, novelists, gamers and film producers have been developing the idea of an all encompassing 3D virtual space.
With humour and just the right amount of non-technical detail, Gideon Burrows leads you through what to expect from the metaverse, what it will look like, and what will need to think about to make the most of the platform. As well as how to protect your privacy, data, mental and physical health in a world when we spend almost every waking hour online.
What is the metaverse?
The metaverse is the future of the internet, social media, entertainment, shopping and much more, all rolled into one all-encompassing online platform.
Imagine cross between eBay, Fortnite, Amazon, Facebook, WhatsApp and BitCoin, all working together at the same time, to meet your every need in virtual reality 3D form.
Remember The Matrix? Terminator? Ready Player One? Perhaps you're familiar with Black Mirror or Snow Crash, or any number of futuristic novels that feature an alternative futuristic technical world.
Those worlds are now becoming reality.
Through virtual reality headsets, through computers, through sensory gloves and 3D screens, you will be able to join a business meeting. Learn at school and college. Access your news and opinions. Share your ideas and hobbies. Communicate with friends. Create. Design, Sell, earn, buy, and lose real and virtual money.
But the metaverse is not without controversy.
This book guide you and your family through the good and the not-so-good, including questions about your privacy, your data, human rights, bullying and extremism.
What the metaverse is…
★ Who's behind it and how will it work?
★ What's the history of the idea in technology and fiction?
★ When will the metaverse happen (clue: much sooner than you think!)?
★ Is it all about virtual reality and gaming?
★ Will the metaverse replace social media?
★ What will be the role of artificial intelligence?
How it will affect you…
★ How will your work change, your home life, your kids education?
★ How will it affect everyday life, like shopping, watching TV, meeting friends?
★ Will you be able to make money in the metaverse?
★ What benefits will the metaverse have on medicine, schools and exercise.
Plus…
★ What are cryptocurrencies and other ideas like NFTs, NFAs and blockchains?
★ How will dangers like inappropriate images and hate speech be prevented in the metaverse?
★ Who will govern the metaverse?
The Metaverse will offer opportunities and challenges for every one of us.
Take your first step now into the future of social media and the internet. Pick up your copy by selecting below.
Please buy the E.BOOK directly from the author for just £5.49p now!
Buy from another favourite online bookstore
ALSO…
---